Cinque Terre
within 30 to 50 minutes from the Hotel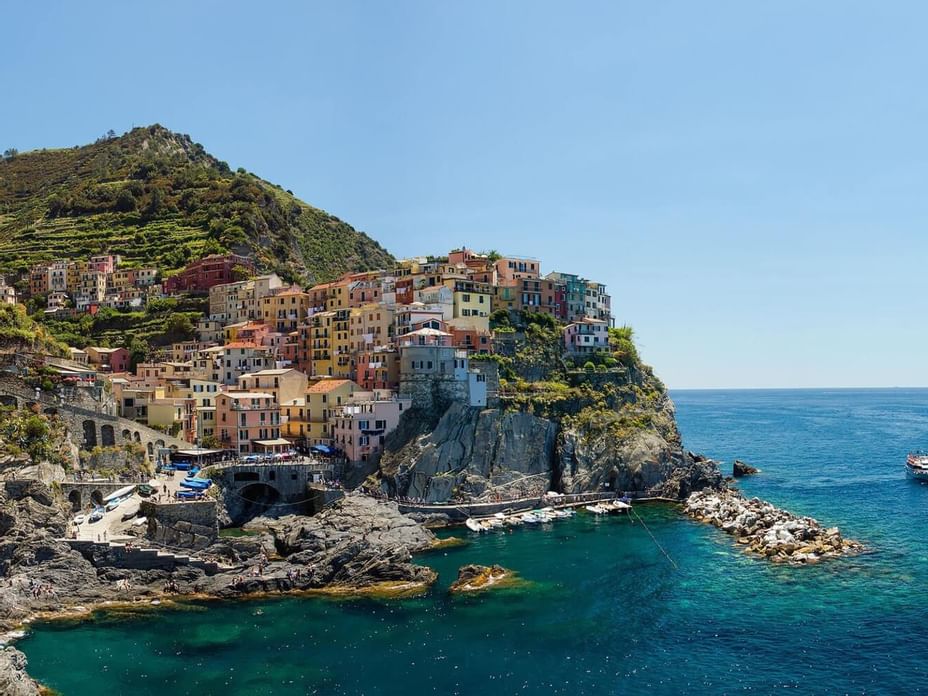 RIOMAGGIORE: The southernmost village of the Cinque Terre is ideal for adventure lovers, offering the opportunity to take guided tours diving in the clear waters of the Marine Reserve. Riomaggiore is also an excellent starting point for hiking trails along the Cinque Terre.
MANAROLA: Throughout the many terraces laced along the hillside, you can see a variety of olive groves and vineyards. Manarola has been considered an important center for the cultivation of these products since ancient times.
CORNIGLIA: Corniglia sits on top of a hill about three hundred feet high and for this reason the only way to reach it is by the famous staircase called "Lardarina." Among the points of interest of this village are the parish of St. Peter and the Belvedere terrace of Santa Maria.
VERNAZZA: Often referred to as the most charming village of the Cinque Terre, Vernazza may be the smallest in size, but is overwhelming in its beauty. The Doria Castle is one of its most striking historical landmarks.
MONTEROSSO: Perhaps the most famous among the Cinque Terre, Monterosso is certainly the most suitable for beach lovers. It also has several places of historical and cultural interest, such as the statue of the Giant and the Church Saint John the Baptist.
Learn more on our blog "Discover Portovenere"