Towards Portofino
within 2 hours from the Hotel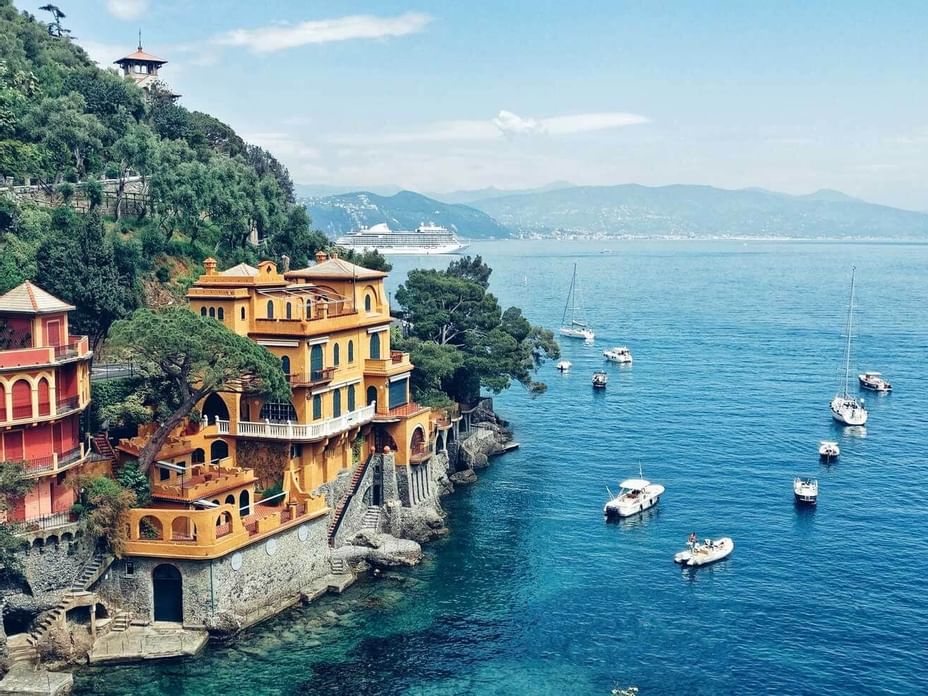 PORTOFINO: Famous for its elite tourism, Portofino is also a park of considerable ecological importance due to the peculiarity of its marine habitat. It is an ideal destination for those who love shopping and nightlife.
SAN FRUTTUOSO: This bay is accessible only by sea or by foot and offers a truly unique experience to its visitors. The main protagonist is the floating bronze statue known as 'Christ of the Abyss'.
Learn more on our blog "Discover Portovenere"