Weddings & Honeymoons
Portovenere and the Gulf of Poets offer a dream wedding venue in the Italian Riviera. The lush vegetation on Palmaria Island and the bright turquoise waters are the backdrop to the unique and sophisticated style of Grand Hotel Portovenere.
We will be happy to assist you in the organization of your intimate event, creating personally tailored proposals and assisting you in finding qualified figures such as wedding planners, photographers, florists, bakers and makeup artists. Finally, it is our great pleasure to organize rooms for your guests' stay, with special consideration for the occasion.
For information and quotes, please contact us at: events@portoveneregrand.com
In this ideal destination for your Italian honeymoon, you can spend your time exploring the ancient narrow streets, colorful boutiques and charming cafes that characterize Portovenere, Cinque Terre and the Gulf of Poets. Relax in the sunshine on one of the small beaches, or explore the coast with a picturesque boat ride. Enjoy wine tastings and cooking lessons, cultural excursions, eco-tourism and wellness experiences. The choice of activities is vast!
Wedding Photos by Derek Halkett Photography and Olja Grenner Photography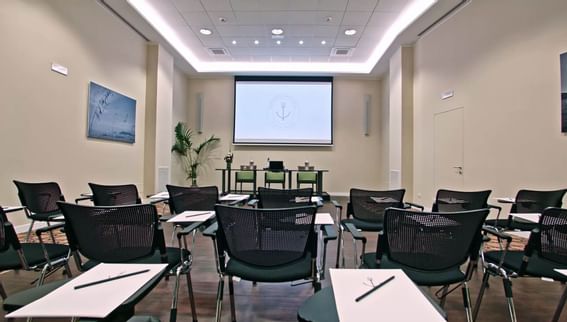 Business Meetings
Our unique property offers the opportunity to meet all of your organization's needs.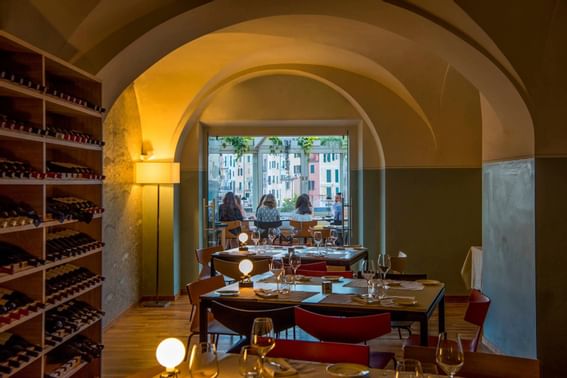 Special Meeting Spaces
Sala Magolia and Sala Moby Dick can host tastings, private dinners and small business meetings.