The scents of Marble
A sensory journey to discover marble and ancient traditions while on vacation and in your home
Marble has the fragrance of art, history, and matter. It recalls the culture, uniqueness, and the beauty of the places where marble is extracted between Liguria and Tuscany.
There is no better destination than Portovenere where to embark on a sensory journey to discover marble!
When we tested the quality of these room fragrances, each a small work of art with the unmistakable marble cap and refined and unique essences, we decided to share this special sensory experience with our guests.
You can request to personalize your room and to try these sophisticated diffusers exclusively.
Choose your favorite aroma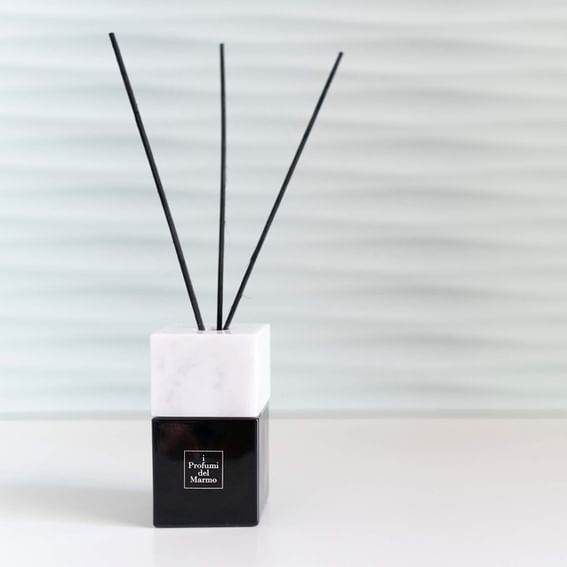 CALACATTA
Calacatta is one of the precious marbles extracted in the Apuan Alps. The scent is sweet and delicate, with an exotic touch brought by the star anise on a more persistent base of sandalwood, vanilla, cedarwood and white musk
BIANCO CARRARA
Carrara's white marble is famous for its fine grain and versatility. This fragrance has spicy notes of ginger and saffron, sweetened by hints of roses and honey. The base is full of discordant elements that reflect this sensory journey's complexity and value.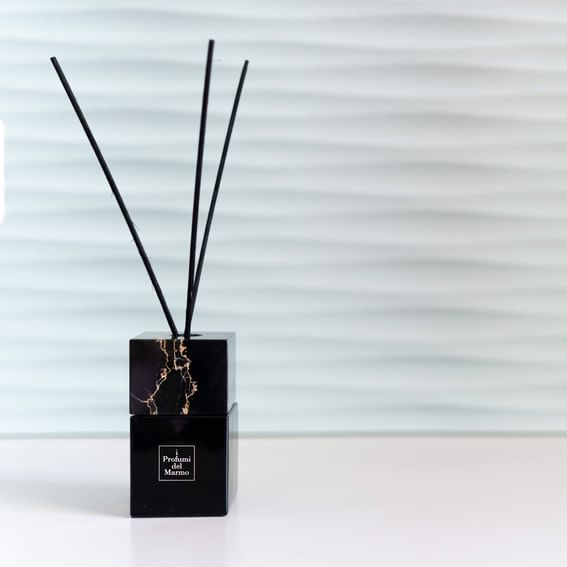 PORTORO
Portovenere's rare black marble. Like the wild sea that enchanted poets Lord Byron and Percy Shelley, Portoro draws you in with its intense and dark notes of ambergris, patchouli, sandalwood, and white musk that re-emerge in an explosion of fruity notes.
Related Exclusive Experiences
Grand Hotel Portovenere celebrates the connection between Liguria and Tuscany by offering its Guests exclusive marble tours and a new sensory journey!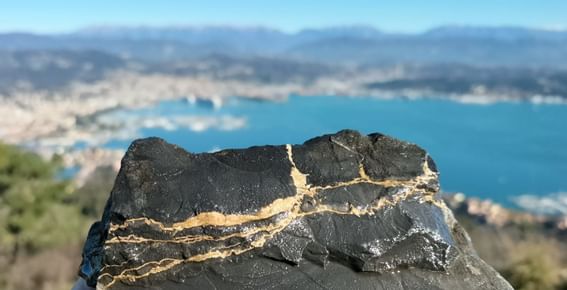 Portoro Marble Tour
Visit the old marble quarries while hiking in the beautiful natural landscapes of the Gulf of Poets and Palmaria Island.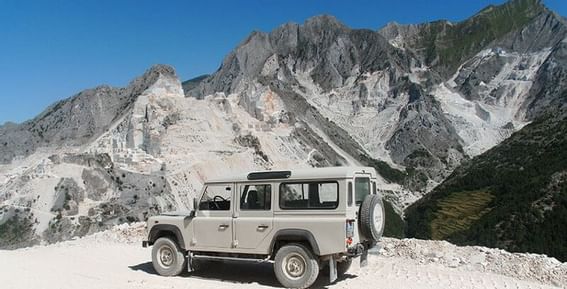 Carrara Marble Tour
A guided tour of Michelangelo's quarries in Tuscany where ancient and modern methods for the extraction are explained.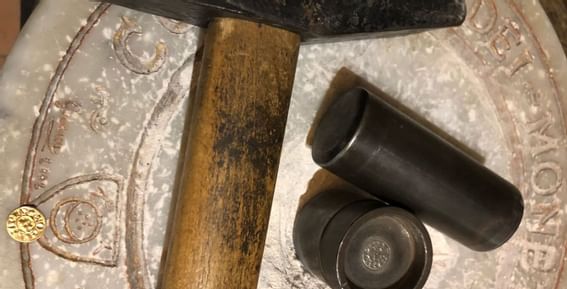 Lucca's Mint Museum
Our aroma diffusers are embellished with a golden insert forged by the Collegio dei Monetieri Toscani, which carries out the centuries-old tradition of the Mint of Lucca.
Marble-inspired cocktails
The mixologists at Venus Bar Portovenere have conceived two new cocktails to celebrate the marble connection between Liguria and Tuscany!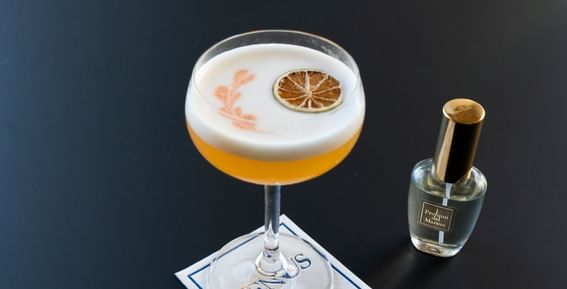 Bianco Carrara Cocktail
An intense and captivating after-dinner cocktail. Ideal for meditation!
30 ml Saffron Gin
15 ml Tonka bean liqueur
15 ml honey
20 ml lemon juice
Scent of vanilla and lavender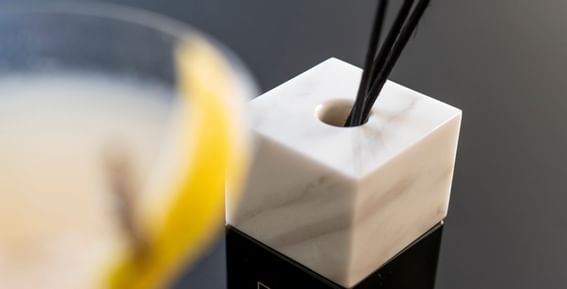 Calacatta Cocktail
Inspired by summer and its light-heartedness, this cocktail is the perfect mix between aroma and freshness.
40 ml Ketel One vodka
15 ml lychee liqueur
15 ml elderberry liqueur
15 ml sugar
15 ml lime juice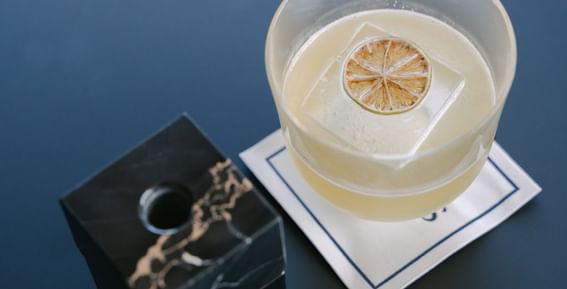 Portoro Cocktail
A cocktail that reflects the notes of the Portoro perfume, the perfect experiment in the new frontier of perfumery and mixology!
45 ml Bourbon Whiskey
15 ml Yuntaku Goya
22 ml Lime Juice
22 ml Sugar
Cardamom Beans